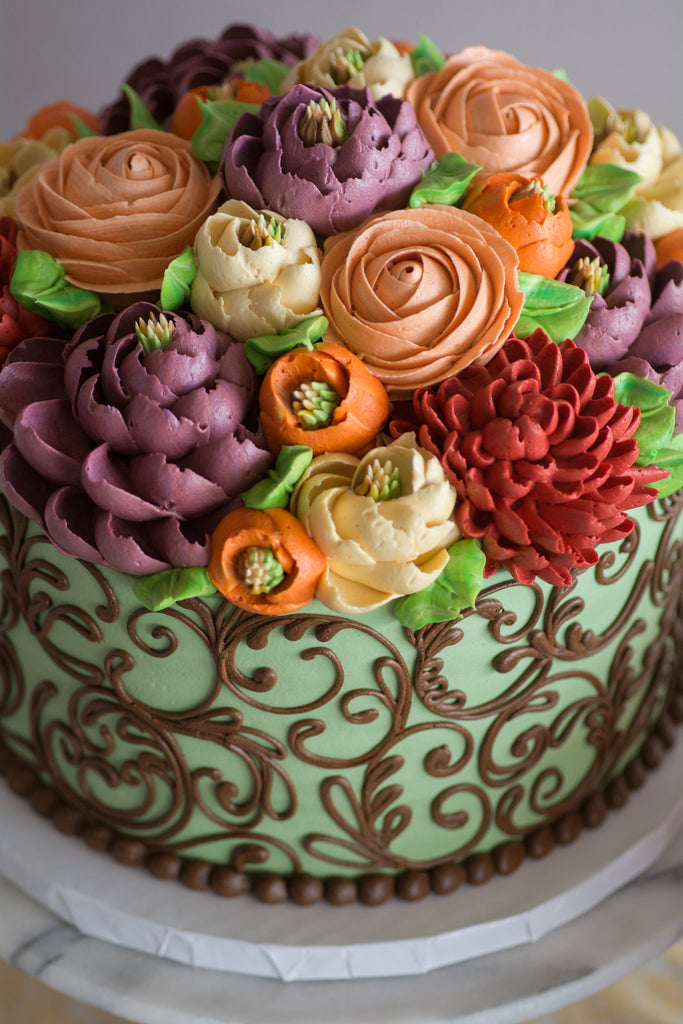 Classic Fall Harvest Cake
•Add macarons for $3.75 each to complete this elegant and chic look!(Macaron colors may vary depending on availability)
•All online cake orders must be placed at least 5 days in advance.
If your order is placed and we are unable to fulfill it, we will refund your order in full. 
• All items must be refrigerated. We do feel cakes and cupcakes are best served at room temperature.
•We do not ship cakes and/or cupcakes. You must pick up your order at the location you select during business hours. There is no option for delivery at this time. 
Hours:
ETON Chagrin - Monday-Thursday 11:00am-6:00pm, Friday & Saturday 11:00am-7:00pm, CLOSED Sunday
(216) 514-2253
Solon - Monday-Friday 12:00pm-6:00pm, Saturday 10:00am-4:00pm, CLOSED Sunday
(440)394-8049
Strongsville - Tuesday-Friday 11:00pm-6:00pm, Saturday 10:00am-4:00pm, CLOSED Sunday and Monday
(440)638-4871