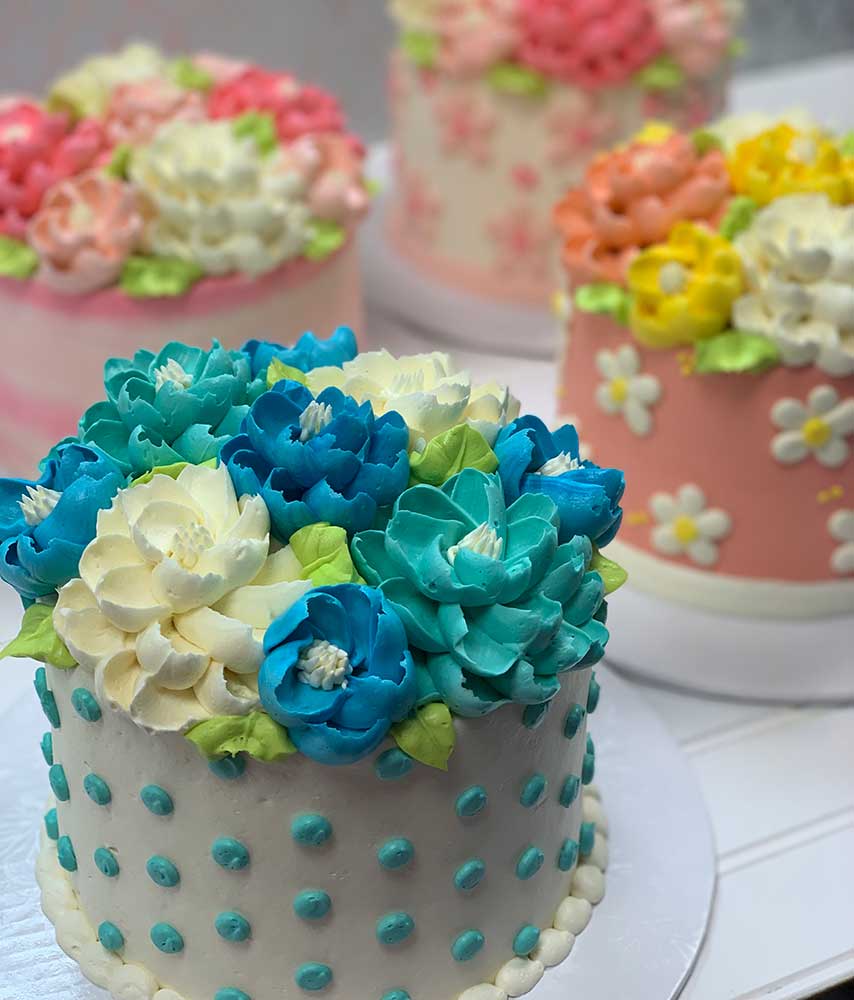 November 18th ( Saturday) Beginner's Buttercream Techniques 11am-12:30pm
Learn the basics on how to frost and decorate a 6" cake. We will go over the best way to frost a cake and simple designs including polka-dots, flower patterns and watercolor brushstroke techniques.

You will also learn our signature buttercream flowers and how to arrange them on a cake.
•ALL CLASSES are held at our ETON on Chagrin Location
•You do not need to bring anything with you
•Only 9 spots will be offered in this class
•Classes meet one time 
•Cake Decorating Classes are Non-Refundable