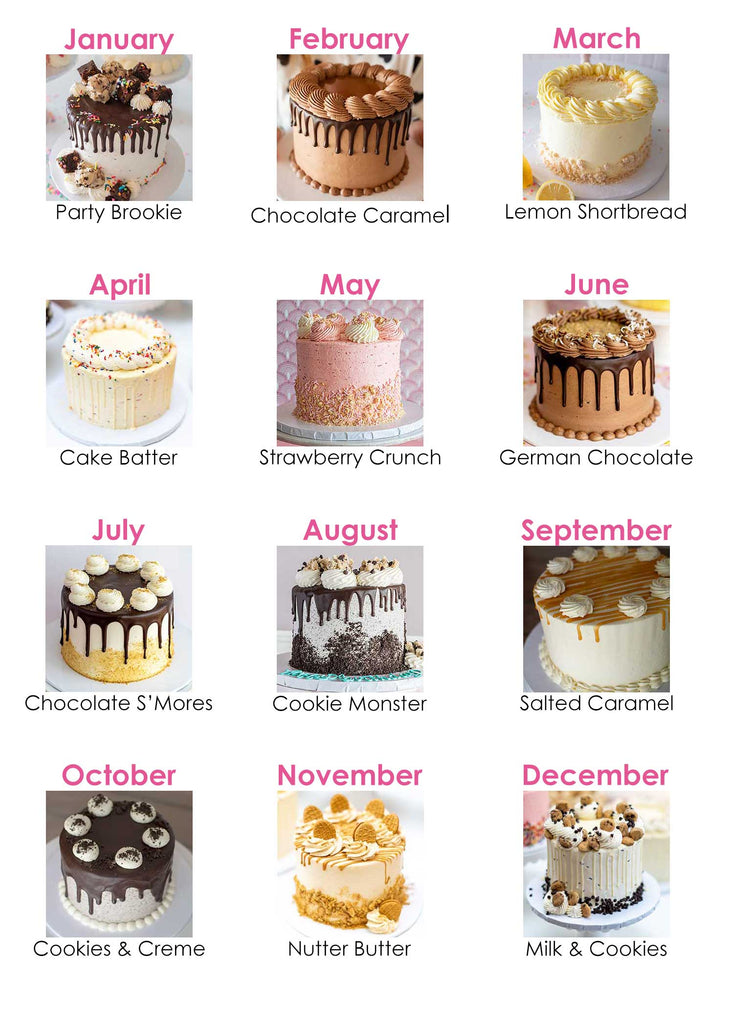 Cake Of The Month
4" Celebration Cake, Serves about 4-5.
Flavor determined by the date selected for pick up. eg: January pick up dates will all be Party Brookie flavor. February dates will be Chocolate Caramel.
Vanilla Sprinkle or Triple Chocolate Celebration Cakes are the only allowed substitutions. If you would prefer either of those flavors, leave us a note in the cart.